The Plant Medicine School Exmoor
Apprenticeship in Community Herbalism
Jane Wallwork of The Exmoor Apothecary is delighted to be hosting an Apprenticeship at this time;
Located in Somerset on the edge of Exmoor.
Utilising a true apprenticeship model, this practical experiential course focuses on using and growing plants as a traditional form of medicine in the community circle. Sustainable medicine for the future, respecting and reconnecting with the natural world.
This prospectus is now revised for 2023
If viewing pdf's with Safari browser, try opening in the free Acrobat Reader for more menus and bookmarks. 
The course ...
A 24-month program designed for those who wish to re-empower themselves to work with plant medicines for themselves, their community and their environment. It seeks to enable people to reclaim the old ways of healing and bring these into the 21st century as a valuable part of our health care. At the same time, it seeks to weave together the art and science of herbalism as it has evolved to the present time and to incorporate the best of these approaches. We have been running this course now for 10 years.
The Exmoor Apothecary ...
was a long time in manifestation. We are based in Somerset on the edge of Exmoor. We are quite high up and feel very close to the elements and nature. We have a fine parliament of owls to give us wise counsel and the river Tone beneath the hill rushes its way along. We have a wide variety of native wild species here and we are only one field away from moorland gorse and a hazel copse behind.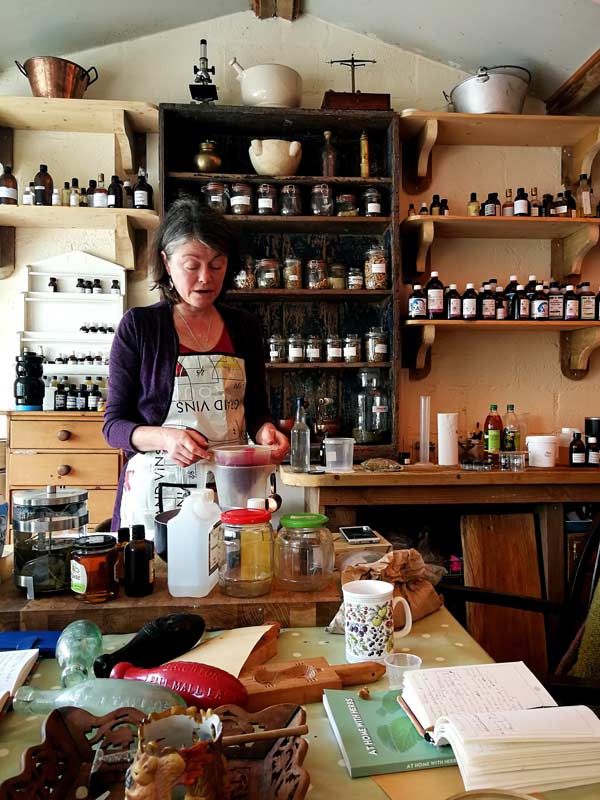 I first fell in love with place 15 years ago when I first returned to Somerset to make herbal medicine for The Organic herb Trading Company. I met the land and felt so much potential here, and as a herbalist saw how the peace found here and the wild beauty could be such a part of natural healing.

Fast forward now to four years ago. I needed to make a life-changing move and asked that all-important question to the universe, "could this still be the place" and so it proved to be and I moved here on the 1st October 2016.

There was a lot to do... nature had been most busy rewilded the garden area with brambles, docks, thistles, nettles, trees and many wonderful native herbs. It was a fabulous native jungle out there! The overriding feeling was that we needed to work with what nature had provided rather than cut everything back and so we have pathways cut through the brambles to a secret garden where we have a created a circular space for meditation and relaxation and then to the secret garden where we discovered a patch of delicious wild raspberries and rather a lot of rabbit evidence...
The elders gave us permission to create a sacred grove and this year we hope to create some natural seating for the space to be enjoyed.
There are two polytunnels up here, one has recently had a new cover, the other has been decimated by high winds and patiently awaits its cover come the spring. There are a number of raised beds and herbs and other food plants grow happily in community and there is the "riot" bed which is a busy spot in the garden where Mallows, Lavender, St. John's wort, Great Centaury, Elecampane, Rue and many others jostle together in an explosion of flower and leaf in the summer.

A number of pieces of sanitary ware have been repurposed as plant pots and this has become affectionately known as "the loo garden". Our pink garlic resides here along with thyme, sage, mints and mugwort. The mugwort and wormwood were decimated by the previously mentioned rabbit population who must have been having quite an interesting time to themselves over the summer months... This necessitated the creation of a rabbit-proof fence to protect our plants and this spring we will add to the raised beds within.

A pond is a work in progress but we have a hole and boat ready to "plant" and to create a flowing water garden for our wet loving natives. Around this wet area, we have marshmallow, comfrey, calamus, and some lady's mantle appears happy here too. There is a very shady area near my caravan and here we find wild garlic, ferns and we hope to add to the list this year.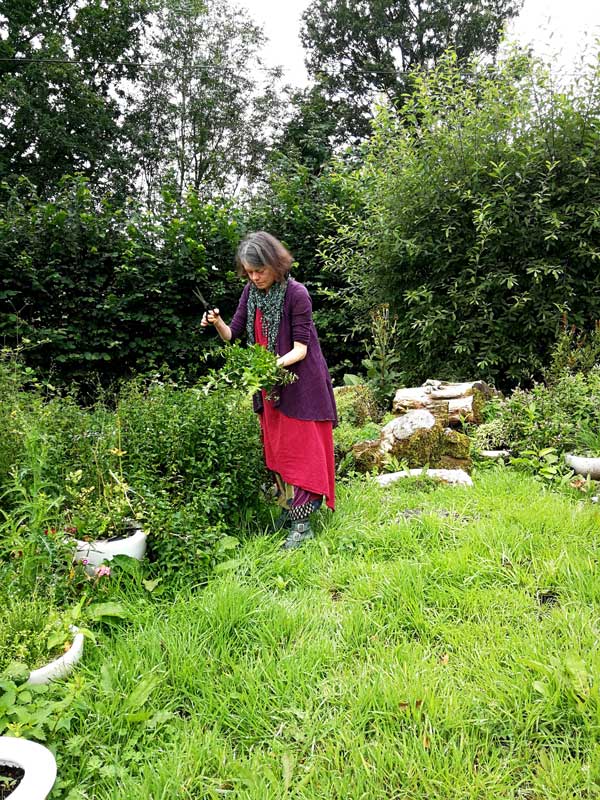 There are many species in the garden and I include the harvest mice, the dormice, the squirrels, weasels and array of insect life too. All work in harmony.
The teaching area and the apothecary itself has been fashioned out of an old concrete workshop block but inside, it takes you to another world. This is the medicine making space, where I have my private practice and a wood-burning stove keeps us warm in winter. The shelves are well stocked with herbs and tinctures and oils & essential oils amongst other treasures. It is a safe space where there is no judgement, just a warm welcome and a supportive learning environment.

We are very much a work in progress as most gardens and school are. We will evolve with time and adjust our sales as needed.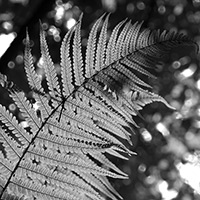 The gardens ...
are home to many different plant species and facilitate experiencing the plants energetically and directly. This enables the gathering of material for food and medicine.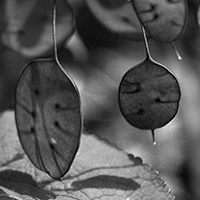 The programme ...
the next programme commences in October 2022. Applications will open from 1st February 2022. Please contact the Exmoor team by email to get the application form link.