Our Teachers and Contributors
Contributors
We count ourselves most fortunate to have a great team of experienced and gifted teachers and contributors that ensure we are working to the highest standards. Our community of contributors continues to grow and develop as we progress along our never ending journey of learning and teaching with the plants.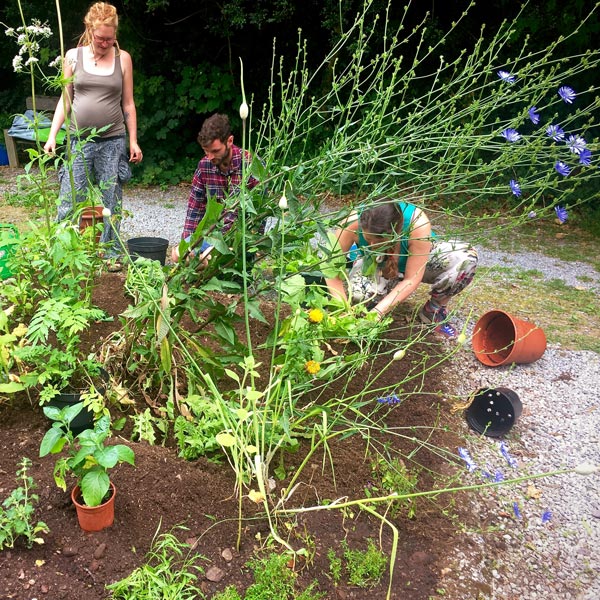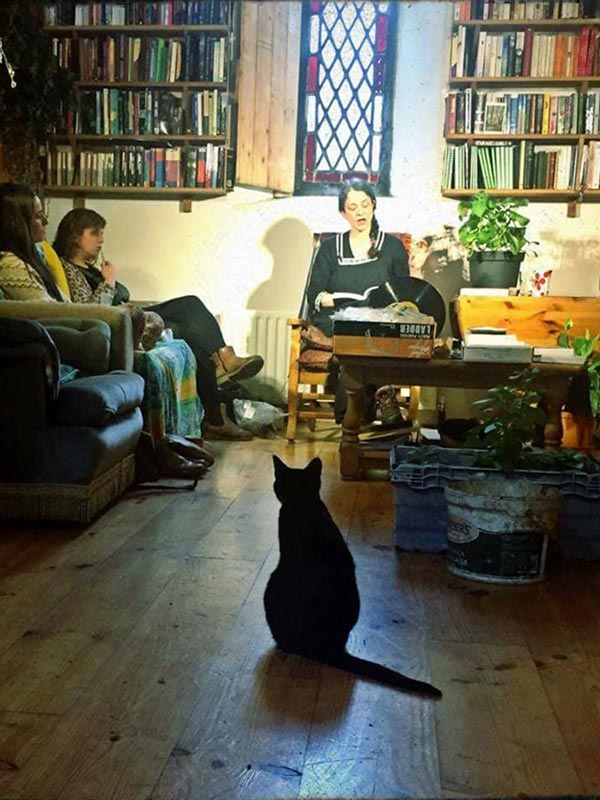 Nikki Darrell, MBS BSc (Hons) Dip Phyt MIRH MIFA, Herbalist, Aromatherapist, Botanist. A Bean Luighis on the Bean Feasa path. From an early age Nikki was fascinated with plants; how to grow them, their therapeutic uses, their perfumes, and the food they provide. She started growing herbs at the age of 8, bought her first herbal at the age of 11 and has not looked back since!
She now lives in Coachford, Co. Cork with her family. Nikki works as a practitioner of herbal medicine, aromatherapy, and aromatic medicine. She attended the Sutton Bonnington campus of Nottingham University to study Horticulture and Plant Science (because she could not find anywhere to train as a herbalist) and after graduating spent 5 years as a research scientist researching into phytochemistry and plant tissue culture. Having discovered the School of Phytotherapy she decided to move back to her first love of working with medicinal plants and so studied massage, aromatherapy and fitness instruction as a way of paying her way through herbal school.
In 1990 she moved to Cork and set up the Evergreen Clinic of Natural Medicine with her colleague, Kevin Orbell-McSean. She also set up a business growing organic herb plants, an Aromatherapy School and an essential oil importing business. In 1999 she graduated with a diploma in Herbal Medicine from the School of Phytotherapy. In 2008 she completed a Masters in Social and Co-operative Enterprise with her minor thesis researching the potential for co-operatives to help develop a Medicinal and Aromatic Plant industry in Ireland.
She has lectured for 3rd level institutions, including the School of Nursing and the School of Pharmacy at University College Cork. Nikki runs introductory courses about herbs and their uses, as well as forage walks and has groups of students visit the garden here to learn more about identifying and using the 200 plus species that grow here.
She also has presented at various herbal and plant conferences including Herbfeast, Herbfest and Plant Consciousness She is a campaigner, a writer (her books include Conversations with Plants volumes 1+2, At Home with Herbs and the Essential Oil Manual) and spends as much time as possible in her garden and walking in nature. Nikki has set up a 2-year Apprenticeship course in Herbal and Botanical Medicine for people who wish to learn community herbalism.
She also designed the Colaiste Luibheanna Clinical Practitioner training and is course coordinator and one of the teachers on this program. She teaches on the Nature Resonance programme with her partner Alex Duffy and is passionate about helping people reconnect with their inner nature and the wider community of nature without.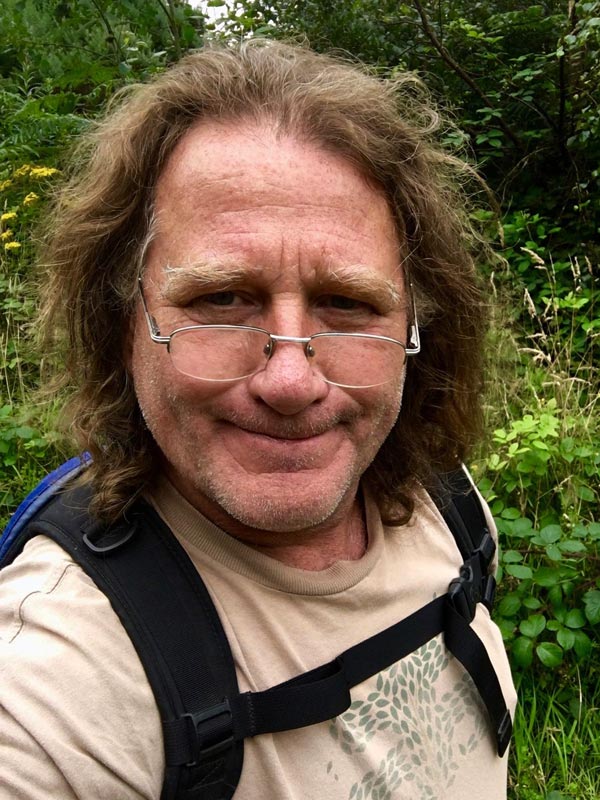 Alex has always had a profound love for plants and as a child would help his aunty Joy next door to do her gardening.
His paternal grandmother was a herbalist in her way and the influence of the family lineage is felt today. As a young parent and smallholder, Alex practised herbalism using Juliette de Bairacli Levy's books along with A Modern Herbal, by Mrs M. Grieve to great effect and learned experientially, participating in developing a herb nursery at that time too.
Alex's love for Nature has been his guiding principle now for many years and his decade-long apprenticeship to become a Fear Feasa was an utterly transformative period of his life giving him the tools to really engage in the deep healing he is committed to on both a personal and community level.
Being both a deeply spiritual and practical man Alex left no stone unturned in his search to find the truth of our situation at this time on earth has given him a great and broad range of experience in many experiential methods of healing and evolving one's natural consciousness.

During this time Alex attained an MSc in Sustainable Development with Exeter University and discovered during his research in the area of Education for Sustainability, that in order for people to become sustainable they had to become re-enchanted or fall in love with Nature. He participated at international level and trained as a facilitator of; Ecovillage Design Education, Training for Transition, Transition to Resilience Training, Community Resilience Training and these required extensive immersive group residential training's in various parts of the world.
Alex has extensive experience in innovative group work and participatory learning. Alex joined up with Nikki to begin Nature Resonance Medicine and formed the Plant Medicine School a few years ago. Alex is responsible for administration and the online element of the school and is enjoying formalising and furthering his own education in the realm of plant medicine. Alex also set up the Way of Life apprenticeship this year in partnership with Nikki.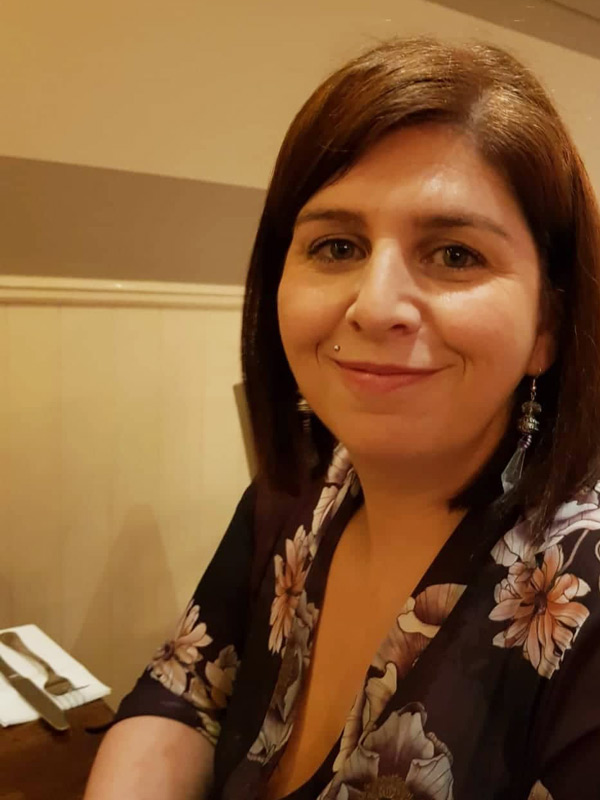 Majella grew up in Kilnamartyr County Cork on a dairy farm. From an early age, she enjoyed walking in the fields getting to know the plants and the nooks and crannies, making little potions from the herbs in her mother's garden. She completed her massage and aromatherapy training in 2006 and added on training in Reflexology, Reiki, Indian Head massage and Hot Stone massage.

She went on a herb walk in Macroom in 2009 with Nikki Darrell and decided to do the introductory course and followed this with the Herbal Apprenticeship which she completed in 2013 and went on to participate in the Clinical training which she completed in 2016. Since 2014 she has been assisting with the introductory courses and Herbal Apprenticeship and is now a mentor on the Blended learning stream Apprenticeship.
Majella is also one of the tutors on our Aromatherapy and massage courses. She also runs a busy practice, incorporating all her skills. She holds workshops on kitchen medicine, cooking with herbs and herbal skincare. Her passion for good healthy affordable food has been a great asset as she has helped with the development of the recipes in the Wild Kitchen cookbook.

The birth of her baby Willow in January 2018 has sparked a great interest in helping other parents to know about healthy food, herbal medicines and aromatherapy blends to keep their children well. Another passion is taking photographs of the plants, finding it a great way to connect with them. Majella is involved with the Cork Herb Bike and has helped out with the Herbfeast and Regenerative Plant Medicine Gatherings.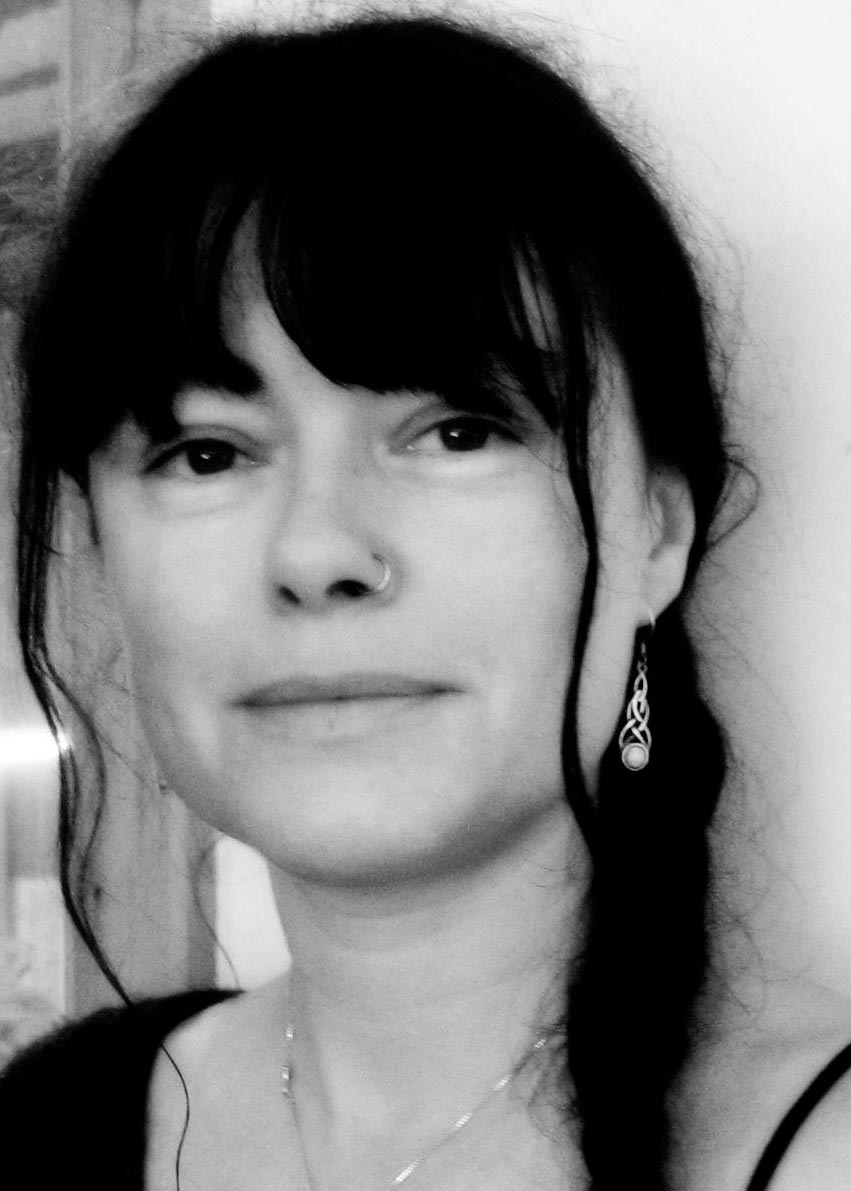 Jane was first introduced to herbs by her grandmother as a child when tansy was taken to remedy a common childhood pestilence….. as the years progressed they would wander in the wild with the dog collecting wild edibles and return home to make a meal from the plants foraged.
Jane studied anthropology and sociology at Oxford Brookes University, a path of learning that further piqued her interest in working with plants as food and medicine and the use of indigenous flora for healing purposes in many cultures. Having formalised her qualifications in herbal medicine Jane then moved back to her beloved Somerset to work for The Organic Herb Trading Company as their medicine maker, producing tinctures, glycerites and macerated oils.
More recently her focus has been on quality assurance and the organoleptic assessment of plant material and research and development. Whilst living on a farm for a number of years Jane co-created a herb garden from a field and built up her private practice. Farm life gave her experience in using herbs to promote and maintain animal health and to treat problems ranging from cats, dogs, poultry, pigs, to sheep and cattle.
Having made a life-changing move in 2016 Jane continues to live in deepest rural Somerset where she is currently creating another herb garden with the blessing of two poly-tunnels and empowerment energy from her son and friends. Jane has a passion for sharing knowledge and skills and takes pleasure in mentoring and teaching alongside her work commitments and her private practice.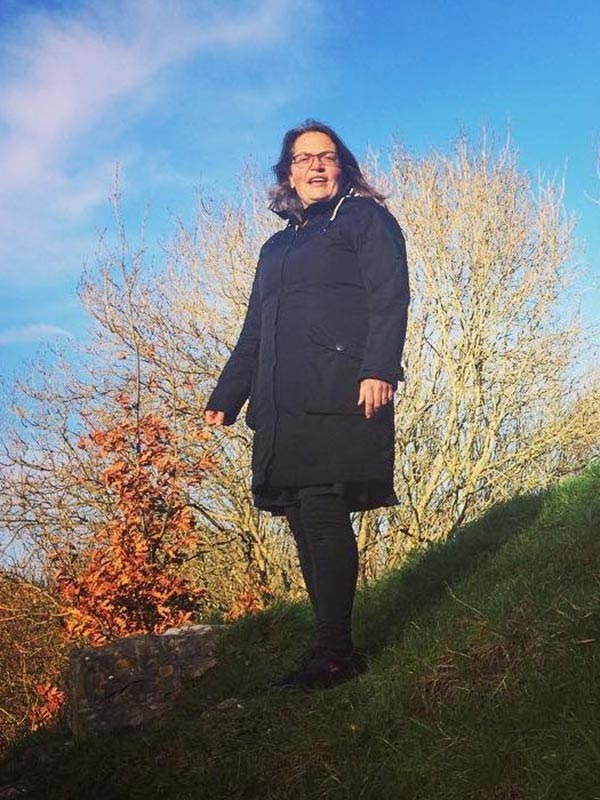 Plant ecologist, herbalist, gardener, Jo's love of plants and the natural world began at a young age, walking with her family in nature and getting to know plants through the seasons.
She made poultices and remedies for her family in her teens but chose to follow her passion for plants and the environment by studying Environmental Life Science at the University of Nottingham, followed by a Masters in Natural Resource Management at the University of Leicester.
She spent the next 10 years working in ecological research and consultancy in the UK and Ireland before starting a family caused her to rethink her life path.
Inspired by a presentation Nikki Darrell gave, she started to study herbs, completing Nikki's apprenticeship in 2010 and going on to study Clinical Practice with Nikki, finishing in Jan 2013. She now runs her own practice, Blackrock Herbal Clinic in Cork city, and leads plant and food foraging walks within Co. Cork.
She also helps schools and community groups learn about plant growth and running allotments and teaches "Herbal remedies for the home" evening courses.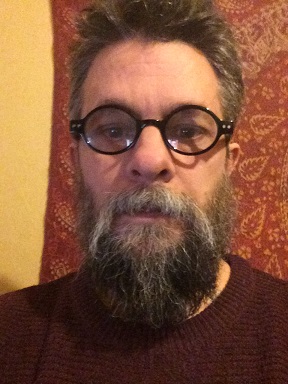 Danny O'Rawe, MSc N.D, first began growing herbs in 1979 and started a lifelong passion for plant medicines. He was initially self-taught in herbal medicine from books such as Maud Grieve, Juliette de Bairacli Levy and RC Wren, and began a rudimentary practice by 1988 when he also completed a certificate in aromatherapy.
Living in a sustainable smallholding in the late 80's/early 90's helped to consolidate this knowledge in terms of growing, harvesting and making herbal medicines, using only those herbs which could be wild-crafted or cultivated and utilized through an understanding of the traditional energetics of Western Herbal Medicine.
He has continued to grow and work with a wide range of plants in numerous settings across Europe on both small and large scale.He is qualified with the internationally renowned Royal Horticultural Society. He has continued to expand his knowledge after completing a Diploma in Herbal Medicine and a further Diploma in Aromatherapy and is also a qualified Naturopath with a special interest in biochemical nutrition.
He had a brief apprenticeship with a Curanderos in the Peruvian Amazon and has also studied with the legendary Cherokee herbalist David Winston.
He took his MSc in Herbal Medicine with the University of Central Lancashire. He lectures in herbal medicine and nutrition at a number of schools and events internationally.
He is a former president and honorary fellow of the Irish Register of Herbalists. He is also a member of the American Herbalist Guild and is a Registered Naturopath with the General Naturopathic Council. Danny is one of the founders of the Community of Irish Herbalists and the HerbFeast event.
He is the founder of Plant Healer Federation, an attempt to build an international herbal community. As a life-long activist, he is passionate about ecological sustainability and evolving non-hierarchical community. He runs his own apprenticeship course in Belfast, where he also heads a multidisciplinary clinic.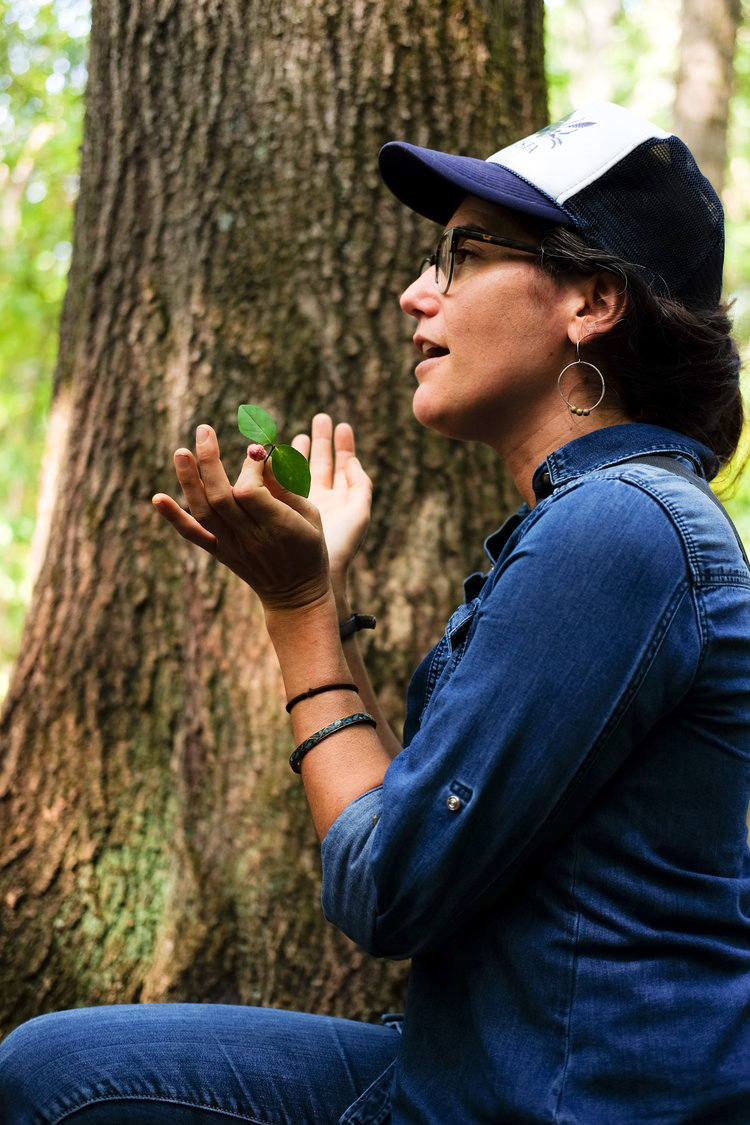 Lorna Mauney-Brodek, Atlanta & Dublin, is a travelling herbalist, medicine maker, wildcrafter and teacher dedicated to promoting diversity, environmental responsibility, and social justice through herbalism.
Growing up "Americana," her health practices reflect an abundantly diverse set of influences to blend western medical herbalism, traditional Chinese five phase, Ayurveda, and southern folk.
Early barefoot adventures in the Appalachian foothills and global wanderings with tent-packing parents led to more formal training in plant medicine.
She completed a herbal residency with Michael Moore at the Southwest School of Botanical Medicine and clinical internships at the Blue Ridge School for Herbal Studies and BotanoLogos.
Lorna is the founder and director of the Herbalista Health Network, a web of mobile clinics, health education, and service opportunities that provide earth-based care to underserved communities.
She recently helped launch the Dublin Herb Bike, a mobile clinic providing free, herbal care to communities in need around the Dublin area. Lorna's teachings celebrating our capacity to build community through herbalism.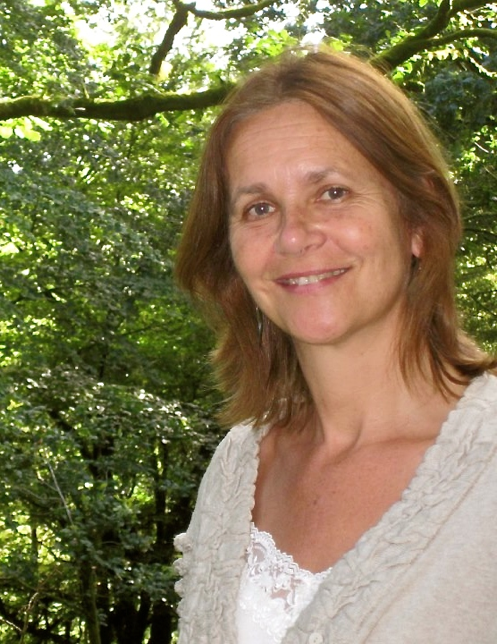 Anne McIntyre FNIMH MAPA MCPP is a Fellow of the National Institute of Medical Herbalists, a Member of the College of Practitioners of Phytotherapy, and a Member of the Ayurvedic Practitioners' Association. She has been in clinical practice working as a medical herbalist for over 35 years and for the last 30 years has incorporated Ayurvedic philosophy and medicine into her practice, producing an integrated approach to the care of patients and prescription of herbs.
Anne is the author of many books on herbal medicine and Ayurveda including The Complete Woman's Herbal, Healing Drinks, The Complete Floral Healer,
Herbal Medicine for Children: Western and Ayurvedic Perspectives, The Complete Herbal Tutor, The Ayurveda Bible and Dispensing with Tradition: A Guide to using Indian and Western Herbs the Ayurvedic Way
Anne runs a busy practice in Gloucestershire and sees patients in London once a month. She lectures widely on herbal medicine and Ayurveda in the UK and America and runs courses from her home in Gloucestershire where she has a beautiful herb garden. She has an online course in Ayurveda for lay people and other professionals and runs an annual herb conference - Herbfest.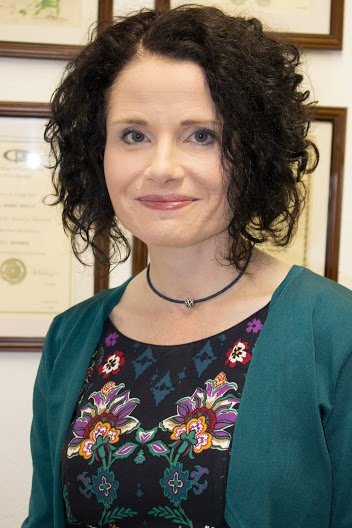 Marie Reilly, MSc, MNIMH, MIRH, Dip Coun, has over 13 years experience as a Medical Herbalist. She qualified from the College of Phytotherapy in 2004 and subsequently completed the Scottish School of Herbal Medicine Masters Degree Programme, having conducted her research dissertation on the treatment of female functional infertility with herbal medicine. She has also studied Endobiogenic Medicine with Dr Jean Claude Lapraz, and Ayurveda with Dr Vasant Lad.
Marie has taught on both the BSc Herbal Sciences course at CIT and the Postgraduate Diploma in Clinical Herbal Medicine at the Irish College of Phytotherapy. She has lectured at the Cork Institute of Technology Herbal Science Symposium; at Botanica 2014 (Trinity College Dublin); and at the National Institute of Medical Herbalists Annual Conference. She has also provided numerous CPD seminars on various subjects for practitioners of herbal medicine.
In the past, she has appeared on RTE's "Health Squad" and "The Afternoon Show", on various programmes for WLRfm, and has been interviewed for various National Newspapers in Ireland and the UK. she continues to write a weekly health column in the Dungarvan Leader and to provide talks and demonstrations for local groups.
Marie is also a qualified Emergency First Responder and is currently the chairperson of the Lismore Community First Response Team, a voluntary service, which she runs in conjunction with a Medical Doctor and Paramedic, to provide emergency first aid in the local community.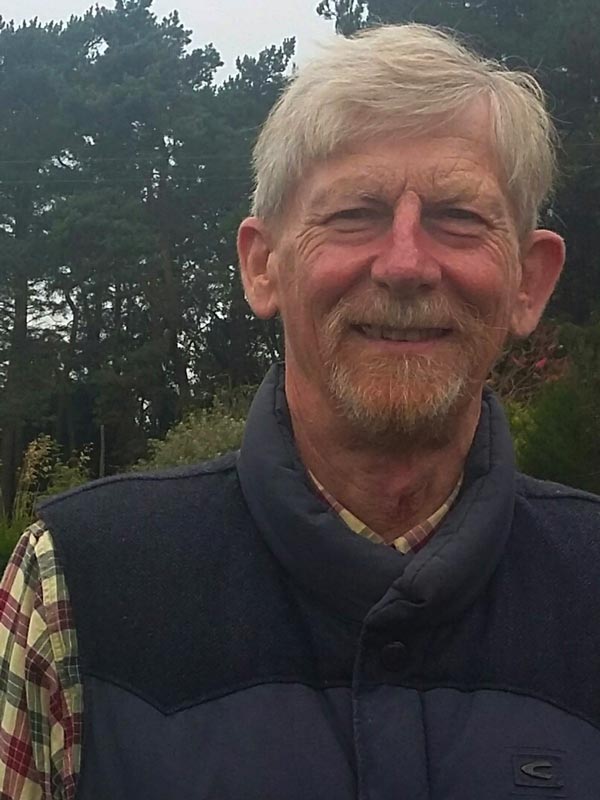 Andrew qualified from the School of Herbal Medicine in 1986 and has practised in London and Norfolk ever since. For 5 years in the early '90's, he worked at an NHS funded CAM clinic for the over-55's where he developed a special interest in working with older people.
In recent years he has specialised in treating people with long-term and age-related health problems such as chronic inflammatory and cardiovascular disease.
Andrew was a Senior Lecturer in Herbal Medicine at Middlesex University for 10 years, helping to set up the first BSc in HM there in 1994. He has been President of the NIMK (UK) and Vice-President of the EHPTA.
He is fellow of the NIMH and a member of the CPP. He has written several books on HM including The Encyclopedia of Herbal Medicine (3rd ed 2016) and Herbal Remedies (2nd ed 2018) both published by DK.