Testimonials ...
Here's what a few of our students have said about studying with us:
"Nikki has created a truly special school of herbal medicine. The focus on deep, experiential knowledge of the plants alongside awareness of listening to people and their needs is unparalleled. Nikki and the team go beyond what's written in the books to develop herbal medicine practitioners rooted in tradition, as well as prepared to provide relevant, compassionate support to their communities well into the future."

Meghan Rhodes
"When I was first floating the idea of 'studying herbalism', I was advised to give The Plant Medicine School a go. 'They blend practical and theoretical really well and excel in both,' I was told...That is EXACTLY what TPMS does. Extremely well." 'From 'how to identify nettle' to the latest research on its benefits in respect of COVID, and everything in between (like the World's best wild pesto), TPMS manages to weave together hands-on experience with professionalism, sound science, a passion for plants and the well-being of people."

Silja Harms
"I love your approach to teaching herbal medicine blending from the ground, using our senses, direct experience, folk and scientific knowledge. It makes for a wholesome learning experience."

Melissa Mahi
"I can happily recommend Nikki for her broad range of knowledge both practical and theoretical. Her long involvement with plants is evident and enthusiastically shared with all that interact with her. Nikki creates a wonderful plant and human community wherever she goes."

Colette Healy
"I recently qualified as a herbalist from The Plant Medicine School. My experience there with Nikki and Alex was quite simply wonderful. As well as top quality training and facilities the real lesson learned was how to reconnect with the plants and nature itself. It really has been life changing."

Eoin Marshall.
"Well to me you are Mother Earth in all her beauty, helping restore & remember the love & knowledge of our beautiful plants whom too have so much to teach us. It was a beginning to a new chapter in my life & the plants will be my allies forever more. Thank you for always inspiring me, blessed to be surrounded by beauty in every sense"

Sacha Maire Ni Mhurchu
"I took this class last year, couldn't recommend it enough. Fabulous subject in beautiful surroundings with an amazing teacher that not only educates but inspires."

Jackie Healy
"Nikki, thank you so much for the workshop, I really loved it and learnt a lot over such a short space of time. You have created something really beautiful and healthy and I am so happy to be on the course."

Jen Wallace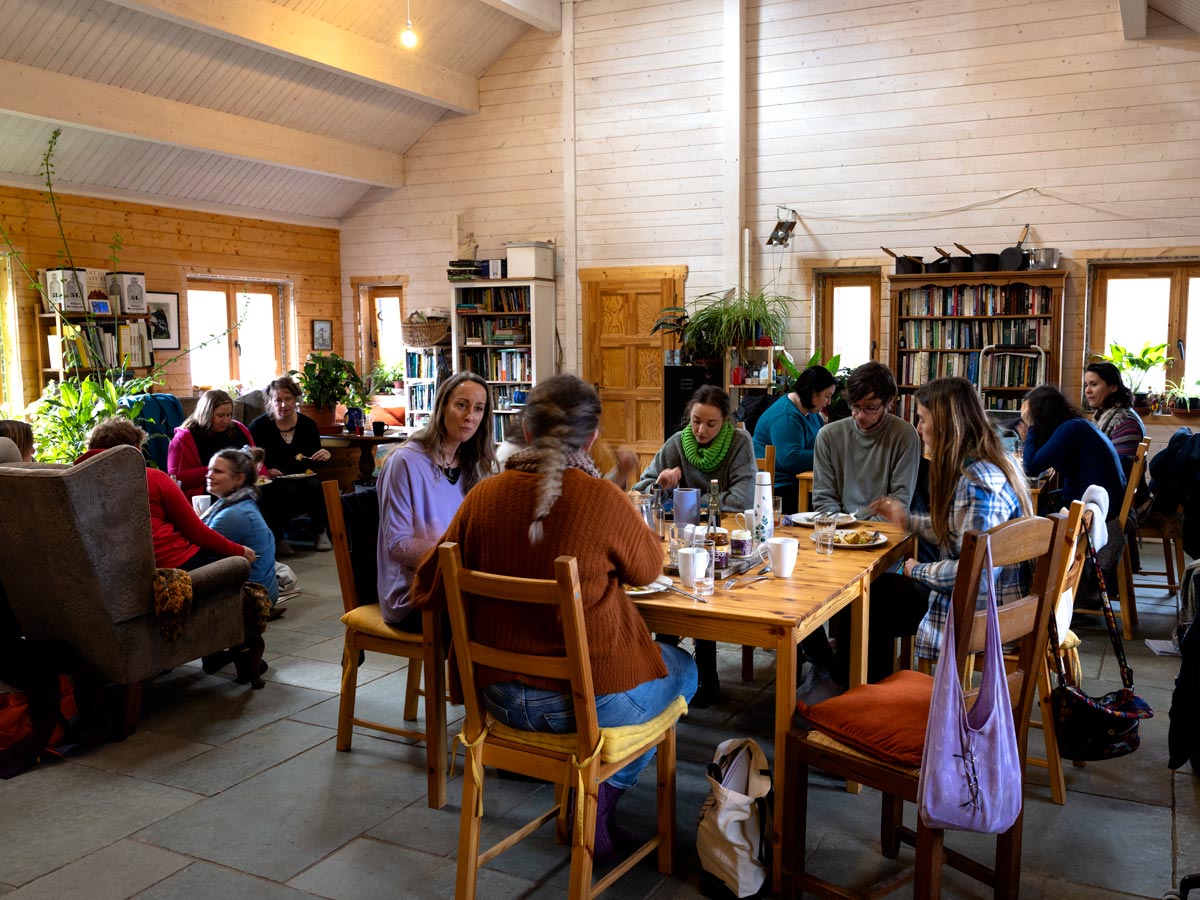 And about our short courses:
"Would nearly do it again just to be in the beautiful surroundings & immersed in Nikki and Majella's knowledge of our plant heritage. The information, fun & wisdom you come away with you'll have for life. I couldn't recommend these women & their beautiful livelihood to the plants enough, I talk about this course and how much it's helped me to everyone so now it's time to get your first-hand experience. You won't regret it but you will be truly inspired & your plant pituitary reopened for life times to come."
"I would highly recommend this amazing Herbal Medicine Course ...if I haven't told you about it already. It was such a beautiful experience which really changed my life for the better. I learned so much about the magic of Herbs. How to grow them, to forage wild food, to cook delicious meals, to make my own homemade remedies and teas , to make my own skin care products and natural cleaning products . Nikki Darrell is an incredible knowledgeable teacher and such a lovely lady. This will be one of the best gifts you will ever give yourself."

Lisa
"I just want to say thank you so much for the 6-week course, it was so informative, and I learnt a lot in the few weeks and you are great at explaining things."

Olivia