Nature Resonance Medicine Workshop in Autumn
Attend our Nature Medicine Resonance training and learn to communicate with Nature in a deeply satisfying workshop that will empower you in many ways. To deepen your own understanding of your own Nature and your place within the greater Nature, freeing you to become an authentic indigenous natural person. Become a qualified Nature Healing Ally and guide others to have beautifully connective Nature Healing Experiences that touch our very Source of Being in a most practical, tangible and everyday way; bringing healing, peace and a sense of belonging.
More details will be added here soon.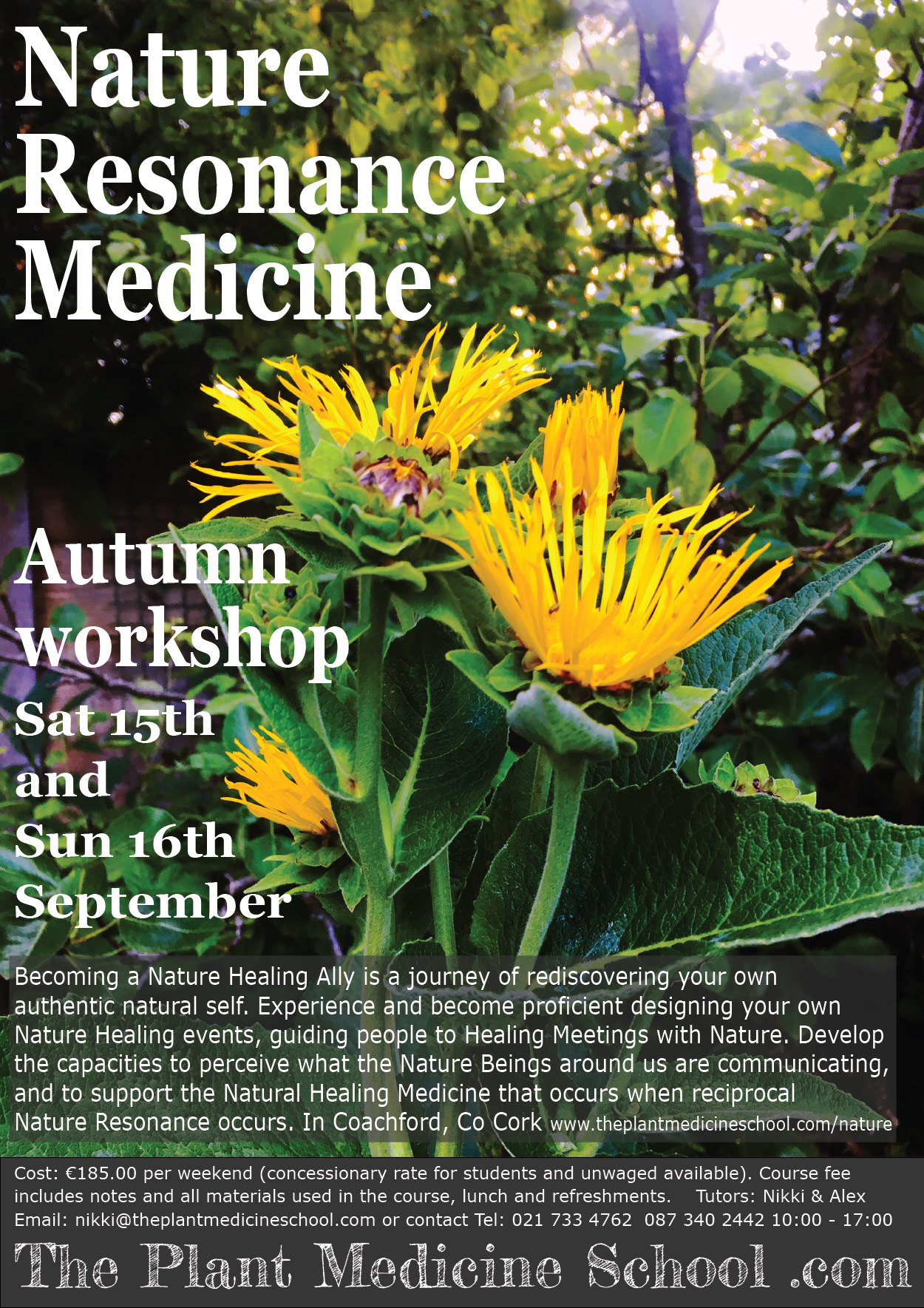 Nikki Darrell and Alex Duffy