Nature Healing Ally Intensive
This Spring intensive was held on the 24th & 25th of March and we had a wonderful group of people taking this journey of rediscovering their own authentic Natural Self. Experiencing and becoming proficient with the tried and tested program we have designed to guide people to their healing Meetings with Nature. Developing their own capacities to sense what the Nature Beings around us are communicating.
As this pathway develops and matures we are now reaching a rich diverse blend of participants and our initial design decisions are definitely blossoming. We had first-timers, folks who were on their second, third and also we had a recent graduate come and tell us about hosting their own events.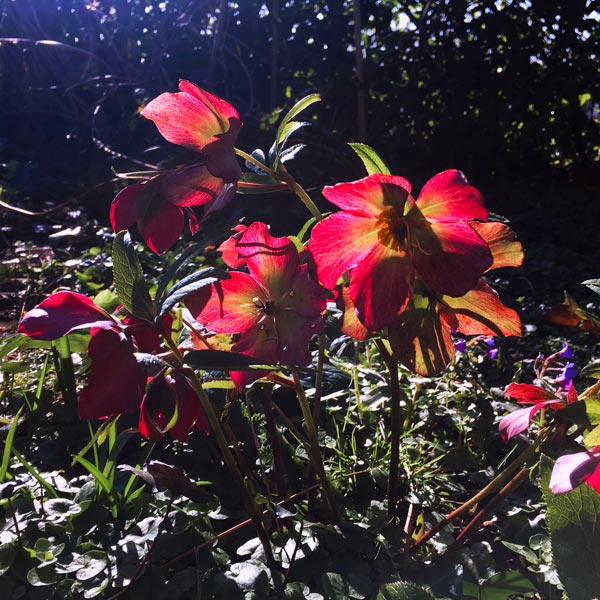 Participatory ...
The participatory and experiential methods lend themselves to this non-linear holistic sharing and learning process and there is so much to learn in this way, the more experienced seeing how it is when one first comes to this, and the new folks getting insights by listening and watching the more experienced.
Transformative ...
The way we are running this, on a seasonal basis, with experiential practices to work on in between intensives, means that our growth is steady and organic. We can really see this in our group, how the growth of Nature Healing capacities manifests gradually and transformatively, with very real changes occurring in all of us.
Photography ...
The pictures posted below were taken the mornings of each day, but we deliberately omitted the participants at this time and put the emphasis on Nature around us. They will open a little slideshow if you click on them
Decolonising ...
Fundamentally this is a work of decolonising and deschooling ourselves, of recognising the damaging anthropocentric conditioning we have absorbed in our own education and being willing to let that go and try new ways of being. The western industrial culture, many of us have grown up in, has many ill-conceived ideas about our Nature.
Somatic ...
Connecting with our own embodied somatic natures and allowing our innate wisdom to emerge and lead us towards resonating with the Nature around us, who is more than willing to engage and teach us about ourselves.
Restorative ...
There is something very cleansing and refreshing when we allow ourselves to feel the Earth Energy moving around us when we walk the grass in our bare feet and we focus our intention on the Source of All Life pulsing through our bodies.
Mentoring ...
Our envisioned fifth weekend has now evolved into practising the art of mentoring as the needs of each Ally is quite unique. We were quite purposeful in making the principles of Nature Healing adaptable to a great variety of approaches and this is really taking shape now. Mentoring compliments this and gives personal ongoing support.
Application ...
We are now actively mentoring Allies to incorporate these principles and methods into activities for forest schools, nature yoga, community nature groups, garden centres and tour guide applications.
Versatile ...
The versatility of our methods is showing itself now to be resilient and powerful, it's is as diverse and limitless as Nature itself, when we open our imagination to work positively with us.
Regenerative
We are seeing before our eyes that this is regeneration at the most needed level, the human relationship with its true nature and the nature beings all around us. This is possibly the most exciting project I have been involved in, it gives me optimisim and hope for our future in the Community of Life.
The next intensive is set for the Summer, 23 & 24 June, and we are actively working towards including a facility to have children come with some mothers, who need this support so they can attend. Watch this space for further updates.
Reciprocity ...
Not only does our pathway lead a person to become aware and connected to the enormous reservoir of healing energy in Nature, it also opens the Way to being able to hear what Nature wants of us.
We introduce this in our intensives by working towards a Nature Council and starting with one of our lovely tree friends.
We are capable of giving so much; our love, will and intention are very powerful dreaming medicines.