The Herbal Primer
What is a herb?
A herb is a plant that is valued for its culinary, medicinal or health-giving properties. Herbs can be used in cooking, made into medicines, into products to clean the house, to keep the garden healthy or for skin care. Herbs are also used as natural dyes, to make perfumes and you may be able to think of other uses.
A herb may be an annual plant, a perennial plant, a wild plant, a vegetable, a shrub or a tree. There are many many different types of herbs. Some grow well in Ireland whilst some need warmer growing conditions and grow in the Mediterranean or the tropics. In Ireland, we have many useful local plants but have always imported some exotic herbs and spices such as ginger, cinnamon, black pepper, tea and coffee (yes, those can be used as herbs too). We have a huge wealth of herb lore in Ireland. This country used to grow many medicinal herbs to export to the UK and people used to come to Ireland to learn about herbs and their uses.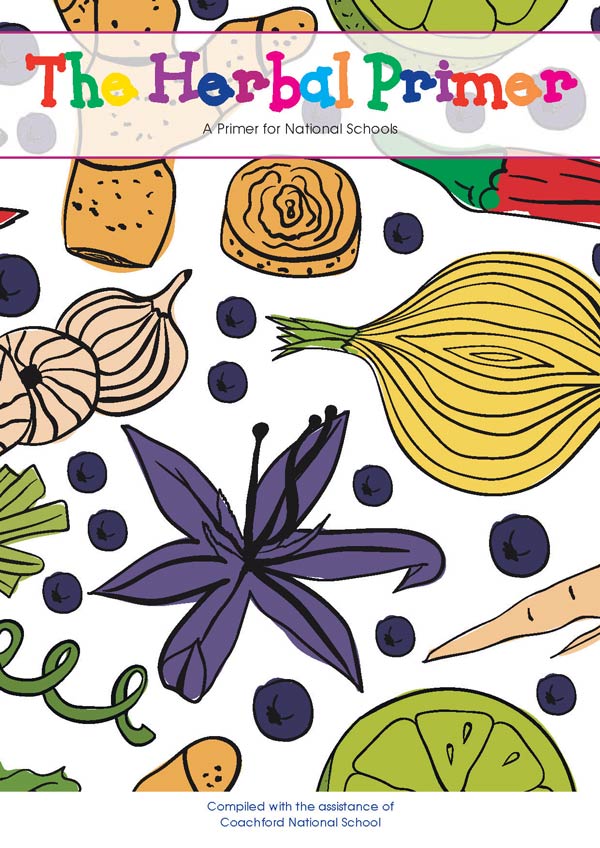 View or download the full version which suits you from the links below.