Discussion forum
03 Education - Pre-gathering notes
Herb Patch Project
Community projects
Apprenticeships
Special interest groups
Transition year
Clinical training and training clinics
CPD
Networking with clinics and with growers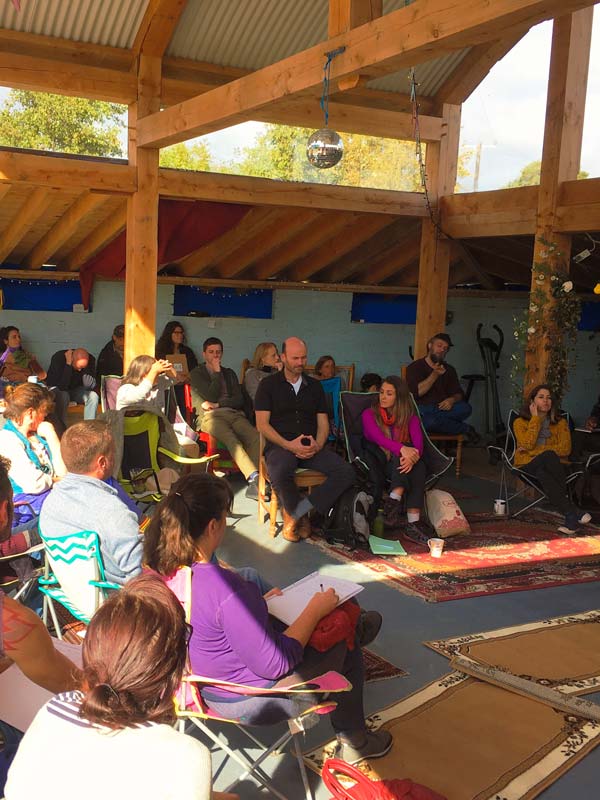 Whiteboard notes

Education
Herb Patch Project
Herb growing in primary schools. Homeschoolers would like access to educational material

Need carers for plants

Volunteers to do it

Continuity of projects

Availability of modules

Funding

Art schools?

Awards for participation?
Note: the Project is having a meeting to discuss moving forward after a lull in activity
Community Projects
Allotments

Community gardens

Forest schools

Cork City Council

Link to existing projects

GIY groups

What others

Identify points of unity (aims) and how we communicate

Inclusivity of projects

Multilevel partnerships

No chemicals

Weed but make medicines from what are weeded out

Teach on subjects. Projects are empowered by teaching people to teach

Presence in the community and is available
Context
Herbalists as caretakers of the environment

Backgrounding and foregrounding

Knowledge sharing and exchange of information

Experiential learning

Informal education

Participatory education

Direct education by herbalists of patients (especially side effects and adverse reactions iatrogenic)

Stay truthful; be informed; empower;

Importance of the language we use and being non-emotive

Teaching kitchen and garden medicine

Local plants

Let go of anxiety about teaching, view it as informing and skill sharing

Empowering patients or groups to make a change

Reporting and recording adverse effects of herbs

Recording case studies need permission-internet notarising

Using kitchen medicine as an entrée for herbal medicine

Pre-made lessons by Lorna, Nikki and others

Sharing resources

Recording what people here want to learn

Training ourselves not to make the same mistakes as orthodox medicine

Using Webinars for CPD
Apprenticeships
Bursaries may be available

Part work exchange and barter

Different from traditional apprenticeships perhaps?

Freedom to teach more subjects and from different viewpoints in comparison to a traditional degree
Getting the message across that there is herbal education. Comes back to empowerment and also communication and a presence in the community
Experiential learning also has validity and there are ways of evaluating this and recognising this (Nikki has done work on this and is happy to help and mentor)
By doing what we do we are educators
Be aware of legislation if working with children, it is easy to deal with. Delia mentioned a website?
Discussion of paths of Garda vetting- done by institution teaching for or the possibility of Professional Organisations organising this. See which route suits best.
Ideas For Useful CPD Workshops
Product testing

PEL Evaluation and how to do this

Others?
Facilitators
Nikki Darrell, Eleanor Palmer, Jo Goodyear, Danny O'Rawe, Silja Harms, Carmel, Lia Delahunty, Deirdre Daly
Discussion
Please add any ideas or commentary you wish on this subject below in the comment section.
You can choose to be notified, or not, by email if you wish to when a new comment or reply is made.