The Regenerative Plant Medicine Gatherings
After the lovely success of the 2018 gathering, we invite you to join us in the evolution of our reconnecting for a deepening of our community. We learned a lot in 2018 and good results came into being. People shared, brainstormed, identified needs and solutions too and then went away invigorated and regenerated.
Sat 12th & Sun 13th September and the Sat 14th and Sun 15th November 2020
This is an invitation...
To participate in creative discussion circles and forums around the themes listed below:
Egalitarian facilitation of participatory circles for community and cooperatives endeavours - Saturday 12th September 2020
Intersectionality, accessibility, mental health and plant medicines - Sunday 13th September 2020
Growing herbs and processing medicine materials within regenerative agriculture - Saturday 14th November 2020
Community-orientated approaches to our herbal practices and enterprises - Sunday 15th November 2020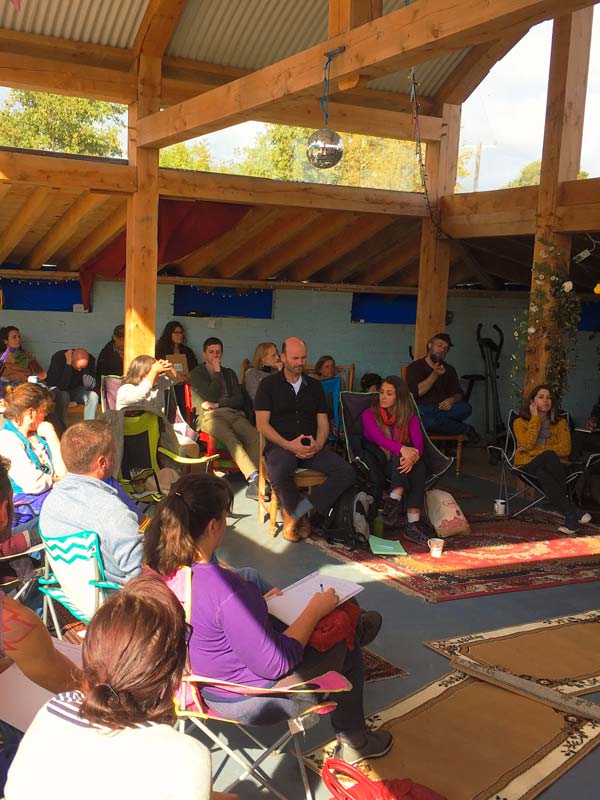 The Facilitation ...
Each session starts with a short introduction from the presenters who will have already published a session description online, and then it is opened to the circle for discussion.
There will be a neutral facilitation team of three assisting the presenters; a scribe writing live to the website and projected on the screen, an observer and a facilitator. We will break out to World Cafe style discussion groups and return to circle during the day as appropriate.
The first day is chosen to be a training and orientation of facilitation techniques and the teams formed there will have the practice opportunity of facilitating the other sessions.
Timing ...
We have chosen to have a one-off day for each area and to preempt these with a discussion post here so the process of ascertaining the particular details we are bringing forward for working with that day can be clearly seen by the participants.
This enables people to choose the are they really want to participate in, without having to attend the other sessions,
We will follow on with live online zoom meetings and discussion posts to continue the participation until we all meet up for a bigger inclusive weekend gathering in 2021 at a residential centre.
Activities ...
All-inclusive participatory collaborative circle working, together, in harmony.
Be in a range of ecosystems with nature resonance meditations leading the focus groups, we are blessed to have an extensive variety of nature right outside our doorstep, garden, indigenous woods, a hidden riverside sanctuary field with an island of sessile oaks.
Creative brainstorming, presentations and discussion circles interspersed with World Cafe style breakouts, with experienced facilitators and guides.
Venue ...
The location is the beautiful Grá Nádúr which is the school's new site situated within walking distance from Hollyfort village with Gorey just 3 miles away. As each day is a stand-alone event we are not providing accommodation on site, but we will be compiling a list of a variety of local facilities for those who wish to overnight in the locality.

Booking ...
Booking will be made with The Plant Medicine School and is not open yet, the details of the day and the refreshment options and pricing will be available in due course. Please email to confirm your interest in a particular day or days, as places will be limited.


Each day-long workshop needs to be fleshed out with comprehensive proposals for discussion, aims and objectives and to that end, we invite you to email us now with ideas you wish to present upon, or that you wish to see included. We will review and post these up on a live discussion forum in due course.